Everything You Need to Use Your iPad For Work
July 24, 23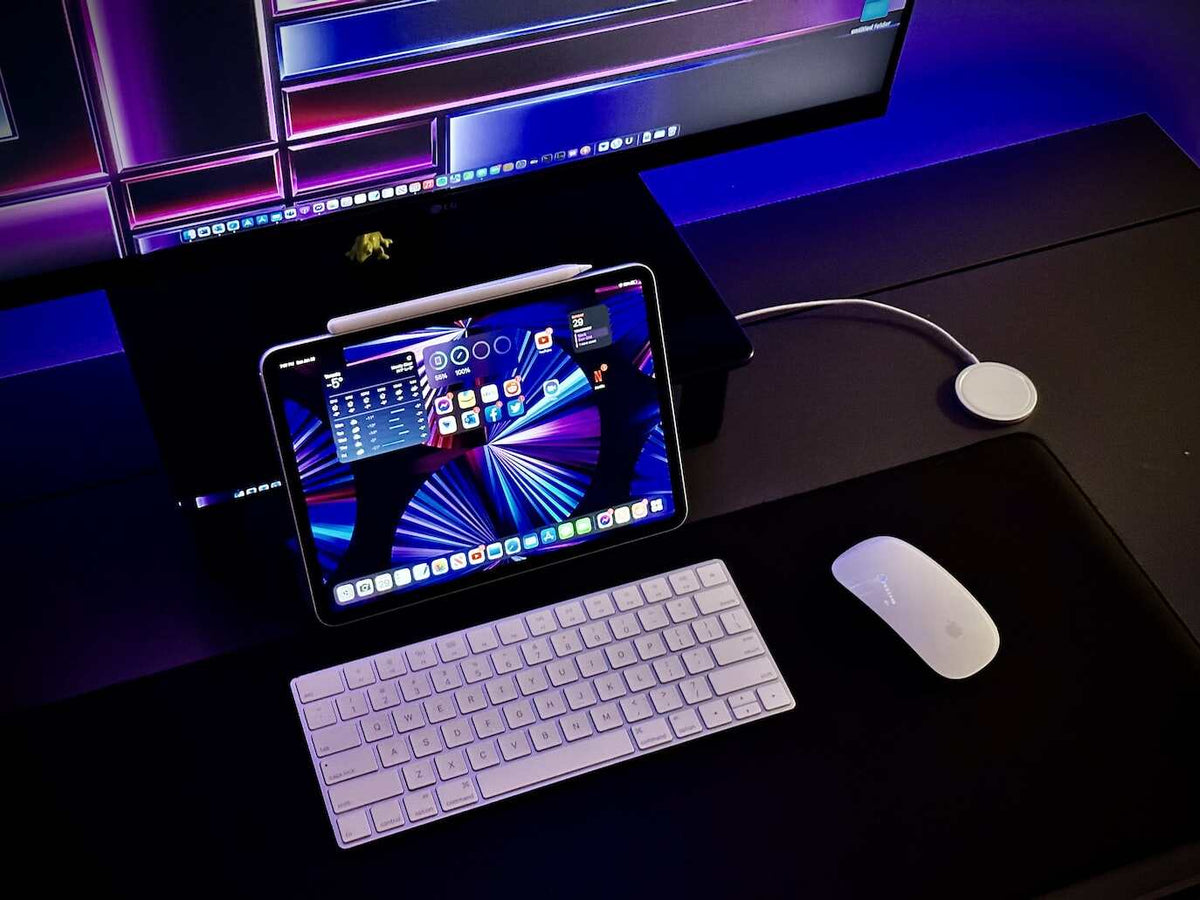 Using an iPad for work has become common practice for many professionals thanks to its portability, user-friendly interface, and an array of features that make working on the go a breeze. But to truly maximise its potential, you need the right tech accessories. Whether you're a digital nomad, a busy executive, or just someone who loves to stay organised and efficient, we've compiled a list of must-have iPad accessories from Targus that are bound to elevate your iPad productivity setup.
Elevate Your Carrying Game with A Reliable Backpack
To start with, we all need a robust, reliable, and stylish carry solution while using our iPad for work. The Targus Classic Backpack is the perfect solution, combining functionality with aesthetics. This backpack doesn't just hold your iPad; it's also spacious enough to carry all your work essentials and personal items, making it ideal for professionals on the move. 
If you're looking for an eco-friendly backpack that delivers the same incredible features you'd expect from any bag, look no further than the EcoSmart® Zero Waste Backpack. Crafted from recycled water bottles, this backpack provides reliable iPad protection and a comfortable fit for all-day wear. 
Unleash Connectivity with a USB-C Hub
The Hyperdrive Pro 8-in-2 USB-C Hub is a crucial aspect of using an iPad for work. This sleek device is a game-changer for your iPad productivity setup, offering expanded connectivity with an HDMI port, USB-A ports, an SD card reader, and more. It's perfect for connecting your iPad to external monitors, hard drives and other devices, making data transfer and multitasking a breeze.
Transform Your Workspace With a Portable Stand
Next on our list is a truly unique accessory, the Targus Portable Stand with Integrated Dock. This stand transforms your iPad into a desktop experience, elevating your tablet to a comfortable viewing angle and reducing neck strain. It also features a built-in dock, providing a seamless docking solution that declutters your workspace while maintaining a sleek aesthetic.
Find Your Ultimate Protective and Versatile Case
Enhancing your iPad while using it for work is just as crucial as enhancing its functionality. The VersaVu Classic Case for iPad Air and iPad Pro doubles as a stand with multiple viewing angles. Its 360-degree rotation allows for comfortable viewing and typing, perfect for extended work sessions. The precision-cut access ports mean you can charge and use your iPad without removing the case.
Embrace the Future of Work with Targus 
The right tablet accessories can enhance your experience when using your iPad for work, promoting productivity, efficiency, and ease of use. With these Targus accessories, you can stay connected, protected, and ready for any challenge. Why wait? Start exploring these solutions today and transform how you work with your iPad.